Address:
Holiday Inn Chicago -- Oakbrook
17W350 22nd Street
Oak Brook Terrace
,
IL
,
60181
Small Business - Big Potential! Learn about Franchise Opportunities Coming to Chicagoland!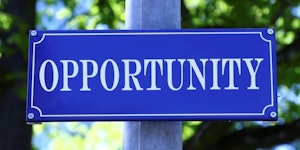 Attend
Small Business - BIG POTENTIAL
and be the first to hear about successful business opportunities coming to Chicagoland!
If you've ever dreamed of owning a business but don't know where to start, you won't want to miss Small Business - BIG POTENTIAL. This free event will showcase leading business opportunities coming to the Chicagoland area (including Rockford, Elgin, Tinley Park and Northwest Indiana) in 2015-2016 and answer questions such as:
 
How do I find a business that's not hamburgers, sandwiches and French fries?
Can I stay in my current job and start a new business?
How do I find a business I will really like?
How do I get the facts before I buy?
Is financing available?
What types of business opportunities are coming to my area?
Register today and learn from franchise and funding experts how easy it is to own a business and discover financial and career freedom!
Expected national franchisors from these industries in attendance:
-Residential Maid Services
-Automotive Servicing
-Business-to-Business Consulting
-Fitness and Health
-Executive Office Services
-Professional Signage and Light Manufacturing
-Seasonal Outdoor Services
-Retail
-Short-Distance Moving and Recycling
-Assisted Living/Senior Services
SPONSORED BY: