Connect with Fox Valley SCORE
The Service is Free, the Advice is Priceless
The Fox Valley SCORE Chapter provides FREE and confidential mentoring to entrepreneurs working to start or grow an existing business.
Connect with SCORE Fox Valley
Pride Month
SCORE Fox Valley is proud to provide mentoring and resources to help LGBTQIA-owned businesses in our community succeed. If you'd like to make a difference for local entrepreneurs, apply to volunteer today!
Learn more about how SCORE helped Karen Foley and her non-profit, Lancaster LGBTQ+ Coalition.
National Safety Month
June is National Safety Month. Part of planning for a disaster or crisis is to prioritize the health and safety of your employees.

Find more resources for business safety guidance, tips and step-by-step plans to manage workplace health and safety.
Juneteenth
June 19th is #Juneteenth!
SCORE Fox Valley is helping address the unique needs of Black entrepreneurs in our community with the resources and support they need to thrive. Visit our free online resource hub, SCORE for Black Entrepreneurs.
Lifelong Learning Matters
Education is the key to success, that's why SCORE Fox Valley offers business owners a wealth of resources, including webinars and one-on-one mentoring, to continue learning as they build their businesses.
Find Your Mentor Today

Whether you're just starting out, in business, or ready to sell or retire, you can get FREE, confidential business advice from expert advisors committed to helping you succeed. Mentors are available to participate in remote mentoring sessions via phone, email, and video.
Attend a Webinar

Register today for our no-or low-cost business training. We provide education on a variety of business topics, including marketing, finance, and accounting, management, and others. Live webinars, on-demand interactive courses, and recorded webinars are also available online.
Browse the Library

If you're looking for free, local business templates, guides, blogs, or other helpful tools, SCORE is your destination. Browse our resource library to get the latest in small business strategies and trends. Use the information you find in the library to grow your business knowledge.
SCORE Fox Valley on NCTV17
Chapter Chair Larry Bussow and SCORE Master Mentor Michele Marko from SCORE Fox Valley join host Jane Wernette on this episode of NCTV17's Spotlight. Larry and Michele then provide a general overview of our chapter and how we assist entrepreneurs in their business journeys. Find a business mentor near you by clicking the button below!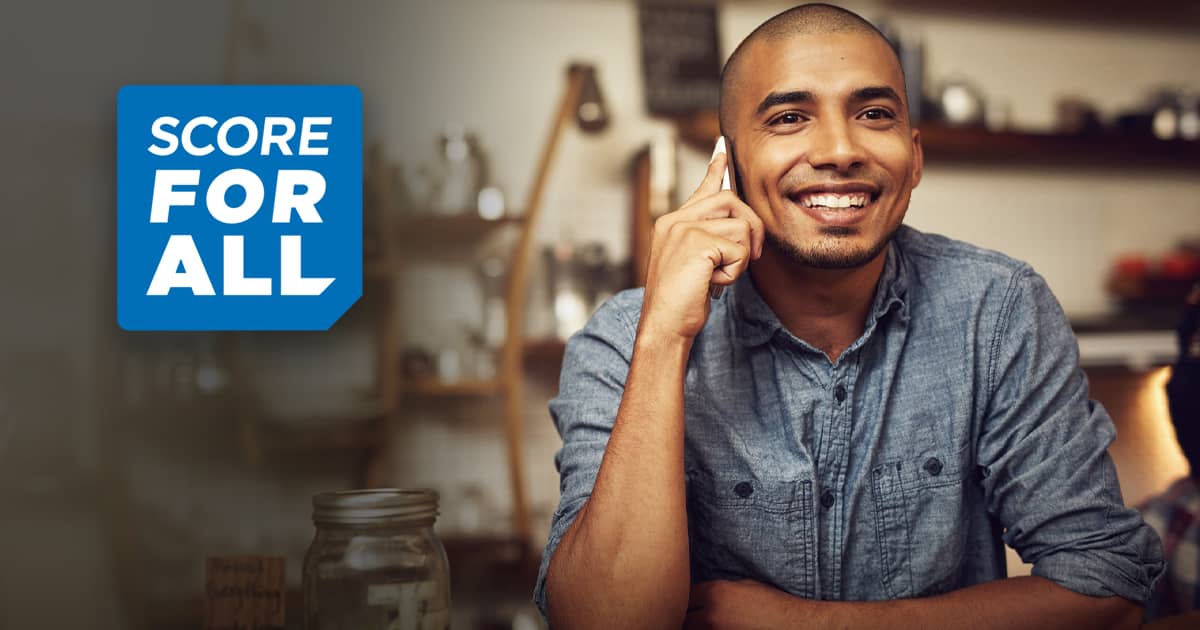 SCORE Empowers All Entrepreneurs
We believe that anyone can start and manage a successful small business. We also know that the road is harder for some than for others. Diverse backgrounds, different voices and unique needs may call for specialized resources and mentoring approaches.
SCORE is listening, recognizes these diverse needs, and provides personalized support in a wholly-inclusive platform called SCORE for All. 
Help small businesses not just survive, but thrive.
Our amazing team of volunteer mentors has helped entrepreneurs navigate through all stages of their businesses, especially through difficult times. This is a great chance to give back to your community during these unprecedented challenges. Share your talents and expertise to help small businesses turn obstacles into opportunities for growth.
Become A Volunteer